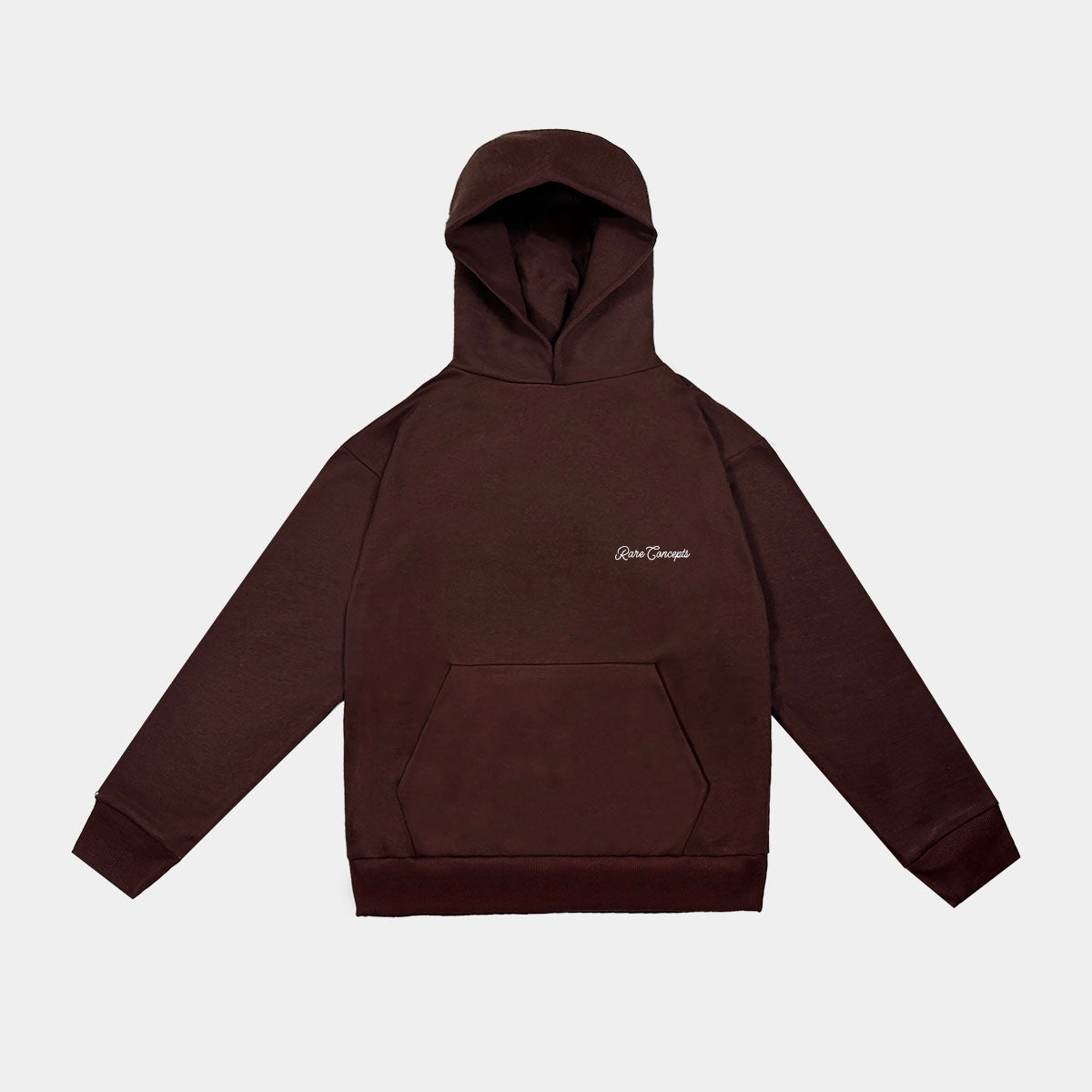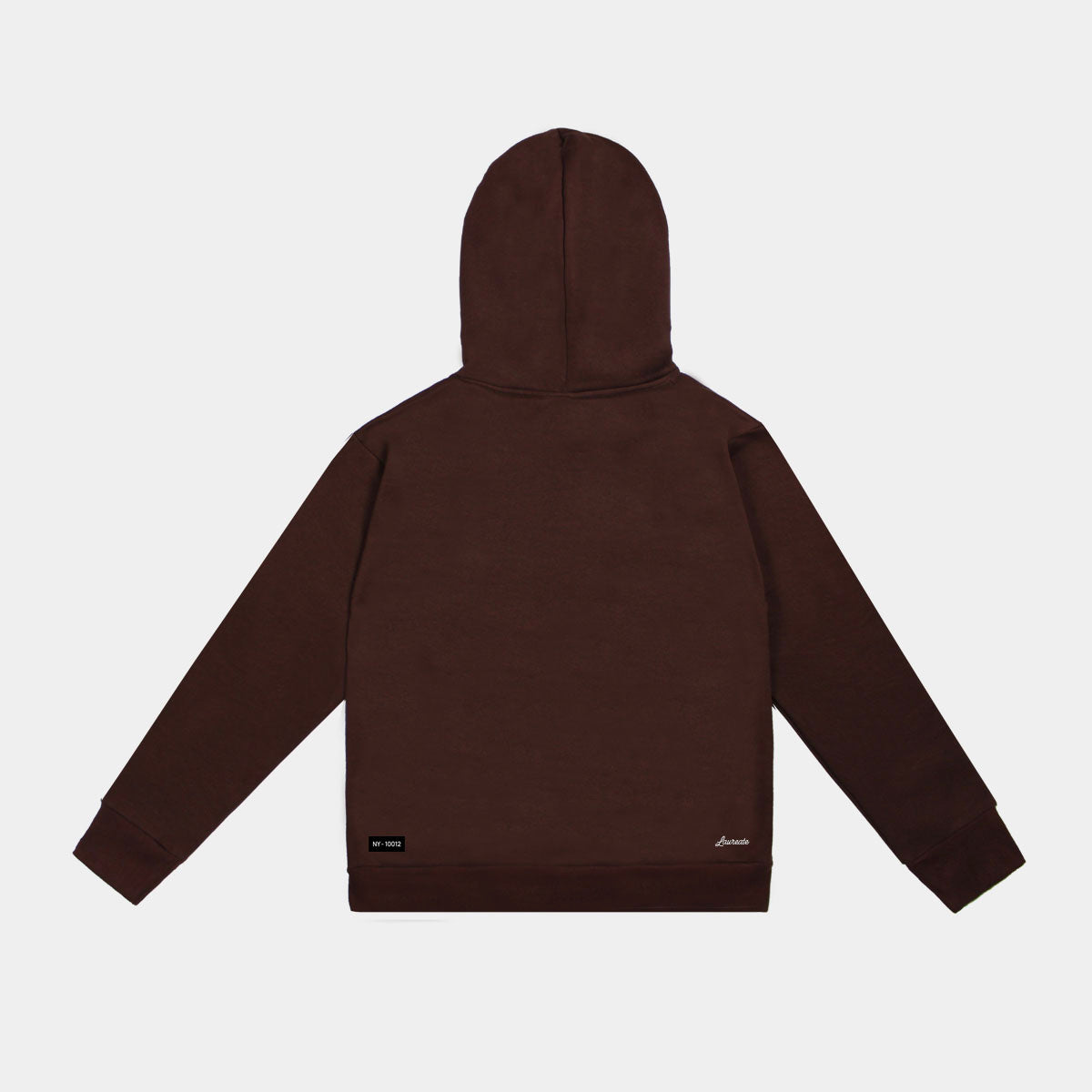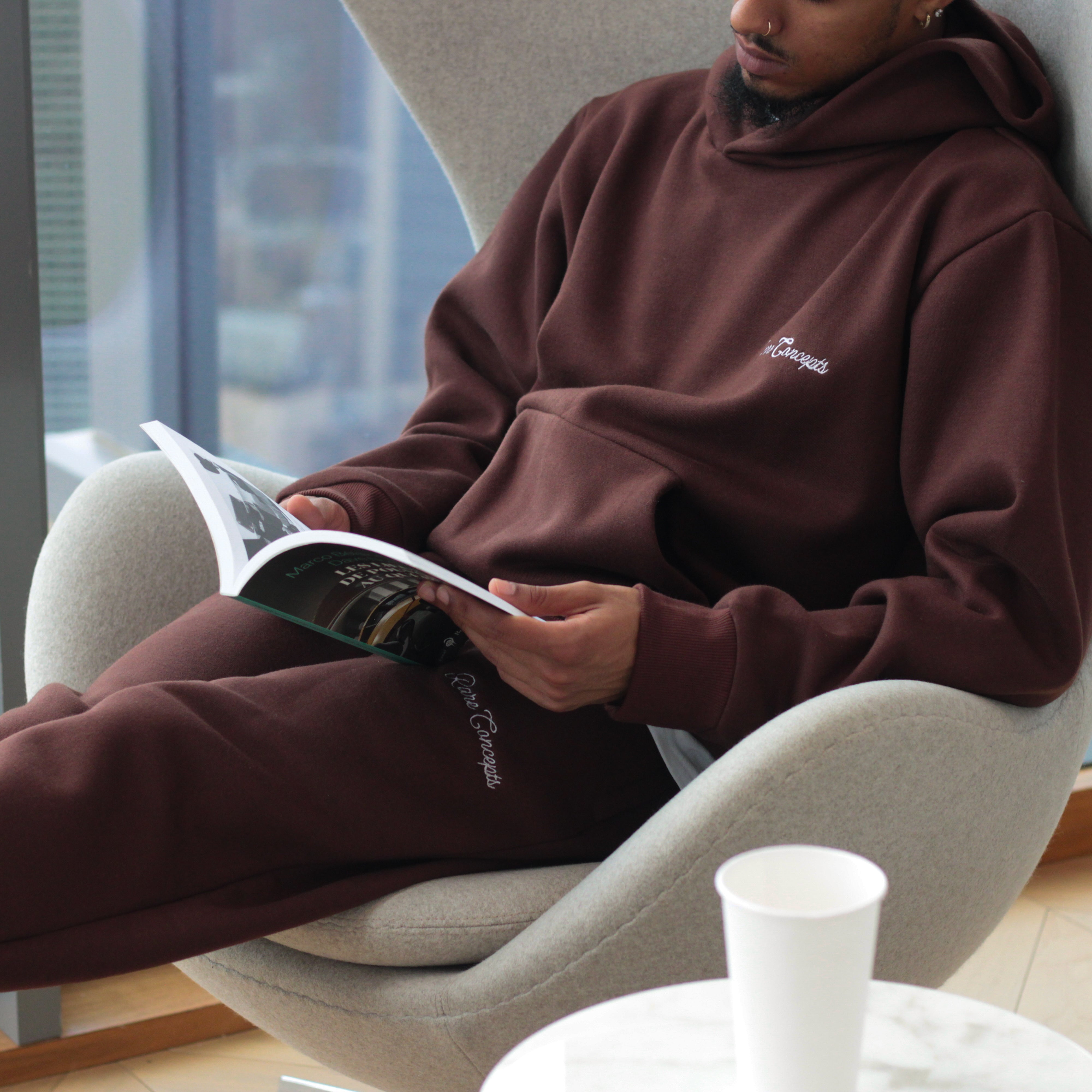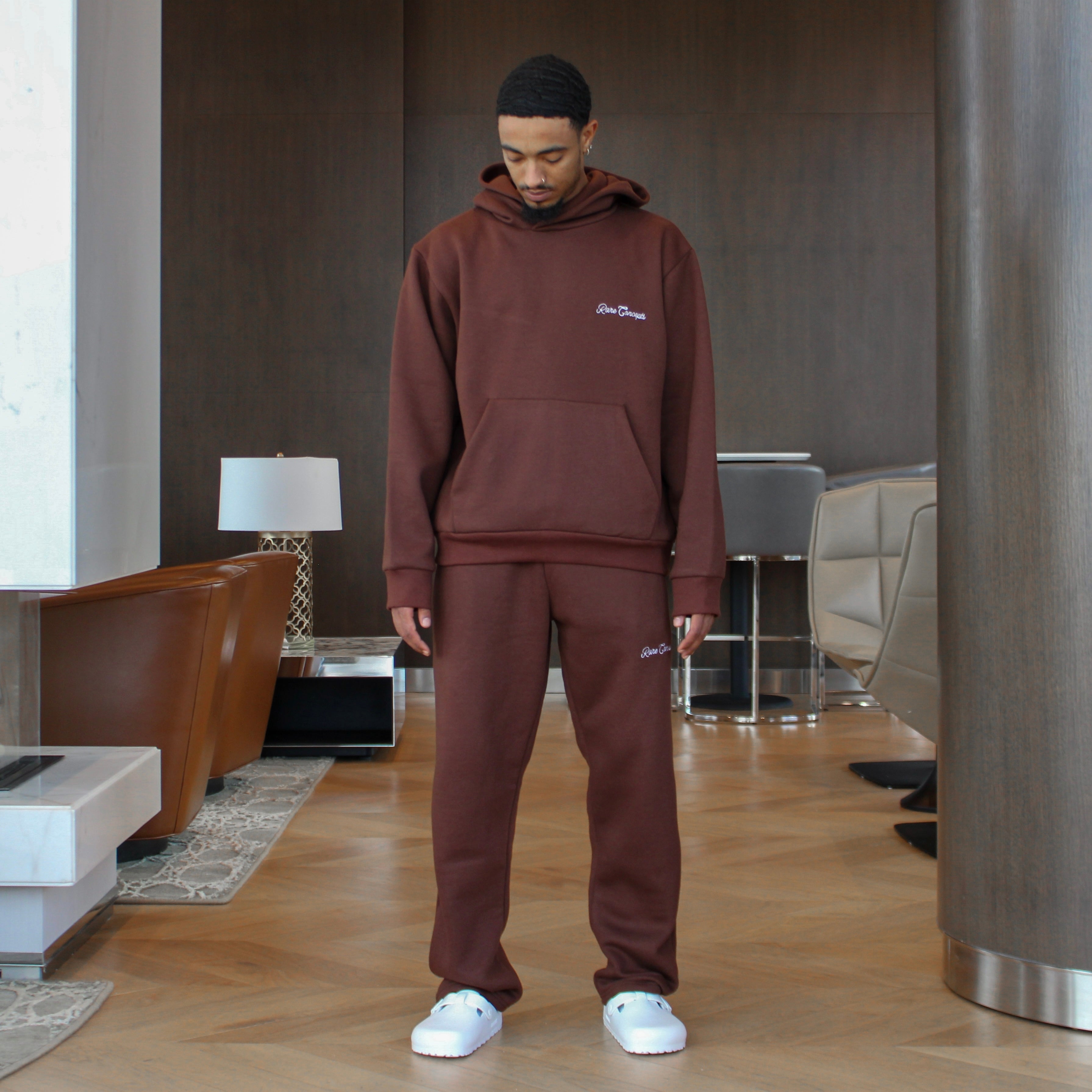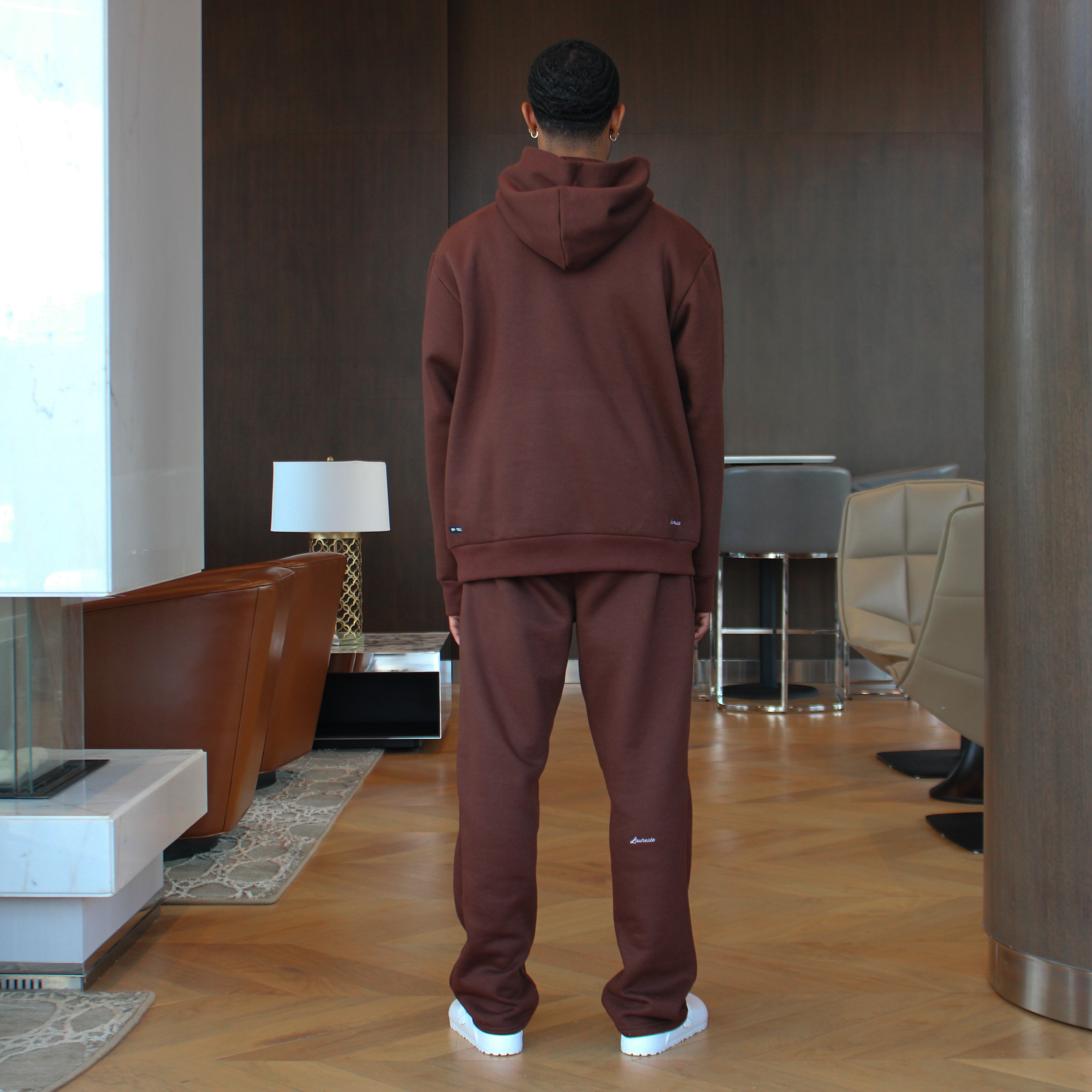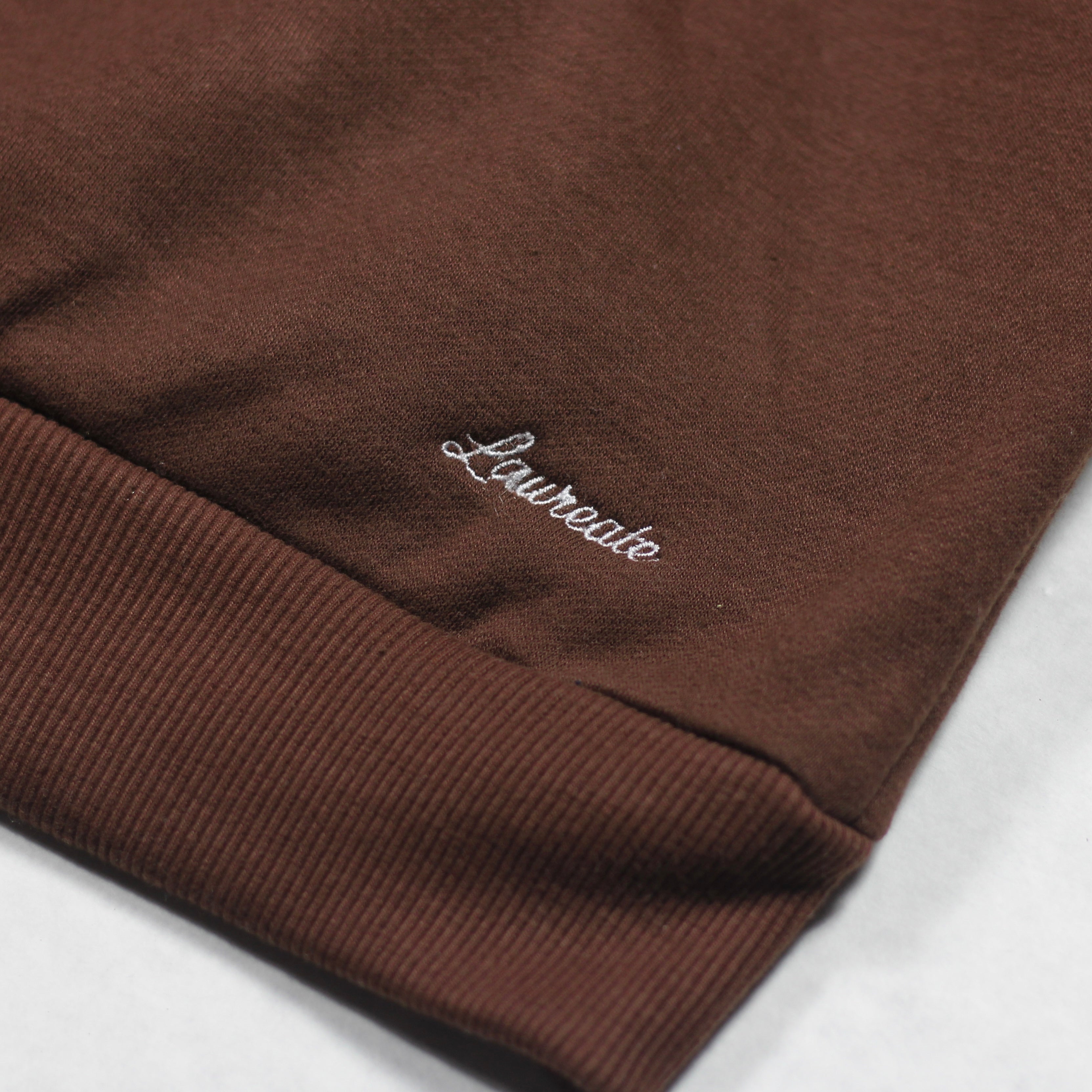 Engineered Comfort 'Laureate' Hoodie - Mocha
We've dedicated nearly 1,000 hours to creating this piece. Featuring a clean-seam construction, hidden pockets and 400 GSM pill-proof fabric, each piece exudes a flawless, sophisticated feel. The embroidered "Laureate" emblem adorns every item, signifying its reservation for only the most outstanding people. 

Model is 5'10 // 150 lbs. and is wearing a size medium 

Peach-fuzz soft cotton fleece for peak comfort and softness 
Hidden zipper-pocket (in kangaroo pocket) for functionality and item security 
Slightly oversized; perfect for layering 
Anti-pill process added for longevity and no-pill fabric 
Tough seam construction for maximum durability
Infinite hood and hidden-seam construction for sophisticated style 
ALL SALES ARE FINAL. NO CANCELLATIONS OR REFUNDS AFTER ORDER
Sizing: 
| | | |
| --- | --- | --- |
| Size | Height | Waist  |
| S | 5'0" - 5'7" | 28" - 30"  |
| M | 5'7" - 6'1" | 30" - 32"  |
| L | 6'1" - 6'5" | 32" - 34"  |
| XL | 6'5" - UP | 34" - 36"  |
We're devoted to crafting clothing that is at the peak of comfort, softness and style because our garments are meant to be at the center of your de-stressing experience.
-
After a long day, the experience shared by everyone is to refresh and relax - and this begins with changing into comfortable clothing.
-
This is why we use only the softest "peach-fuzz" cotton fleece and cotton jersey to surround your skin in pure warmth and comfort.
Shipping: We offer FAST SHIPPING with all items typically shipped within 1-3 business days after purchase! In special circumstances it will take slightly longer.
-
Please opt-in to the shipping protection offered by our partner, Route. If your order is not protected through them, then we, Rare Concepts, are not liable for any delivery issues.
-
Please make sure to use full address including all apartment/unit numbers. If item is undeliverable because of insufficient address, or any other reason out of our control, your order may be subject to delays or may be undeliverable and we are not liable for these cases.
For shorts if in between sizes, size up. For other items stay true to size.
Size:
XS: 5'0" - 5'4" (height); 26" - 28" (waist); 32" - 34" (chest)
S: 5'4" - 5'8" (height); 28" - 30" (waist); 34" - 36" (chest)
M: 5'8" - 6'1" (height); 30" - 32" (waist); 36" - 38" (chest)
L: 6'1"- 6'4" (height); 32" - 34" (waist); 38" - 40" (chest)
XL: 6'4" - UP (height); 34" - 36" (waist); 40" - 42" (chest)
We offer exchanges (depending on the situation), but NO REFUNDS. If the item is out of stock, then we will NOT be unable to exchange the item.
-
If we made a mistake please contact us within 7 days of receiving your order in order to get it resolved. We reserve the right to refuse an exchange if we suspect wear or if the item is not re-sellable.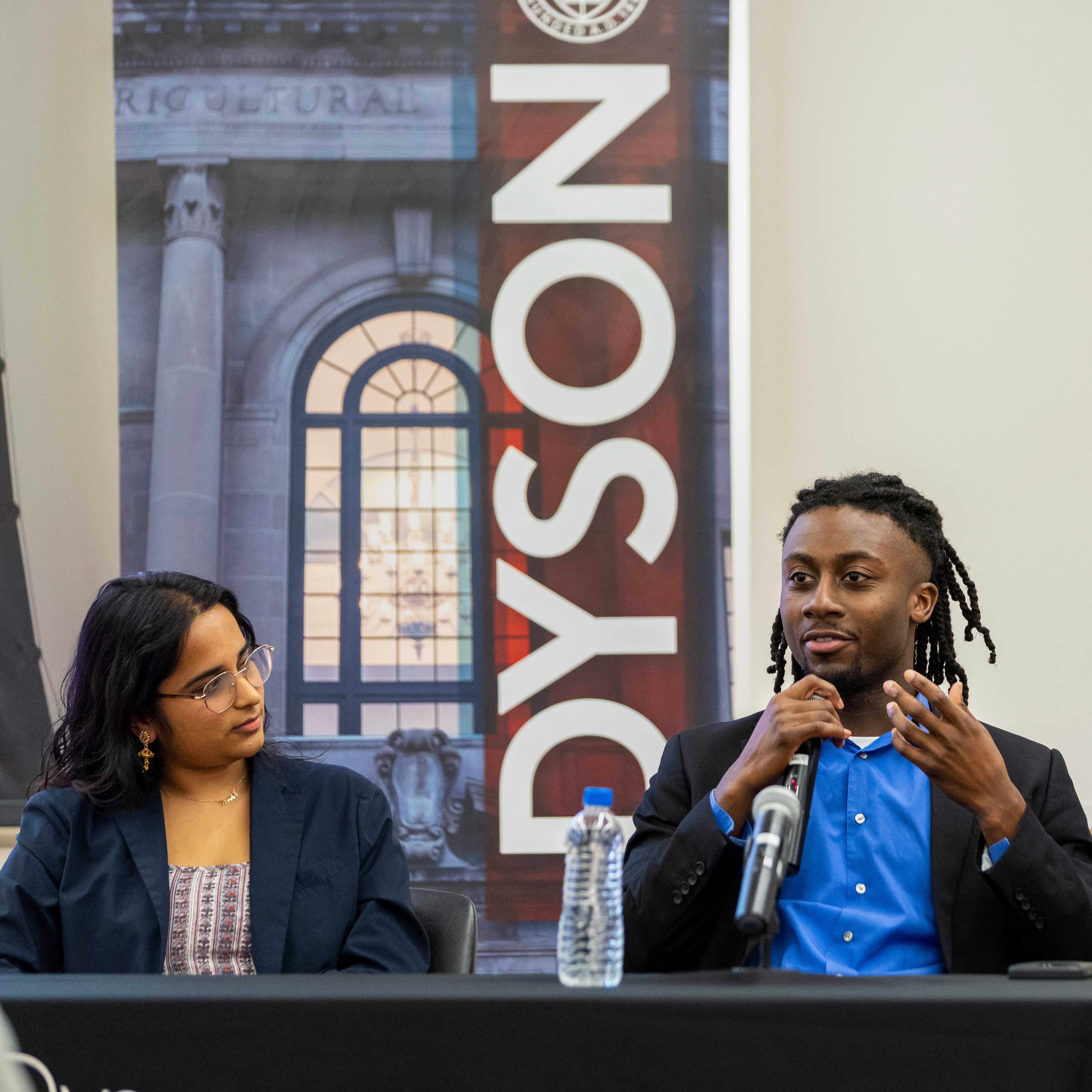 Our Founder Motivates Ivy League students
Our 22 year old founder spoke to Cornell University students about using streetwear to inspire people to overcome adversity. Rare Concepts embodies his passion for motivating others and we want to see all of our supporters reach greatness. Buy from a company that empowers the community that makes it up.
Our brand stands for excellence in every form (artistic, intellectual, athletic, etc) and our clothing is made for the people who can say they've put in the work to achieve something noteworthy in their lifetime.
-
Because of this, there is exclusivity to our garments - available only to the people who are different from the rest.
Please refer to the sizing section under the product description in order to see the exact size you that should order for this item.
Typically everything fits true to size for men. For women, we recommend sizing down one for a true to size fit.
We offer FAST SHIPPING for all products. Everything is sent 1-3 business days after purchase, unless there is a disclaimer in the description.
The weight of the hoodie is good and the appearance is nice.
W shorts
Looks how it the picture looks and its a nice color
Sweatsuit
The sweatsuit are great I can't wait for the next drop I had to get an extra large and it fit
Goes good with the black zip up hoodie
Feedback
Great material great products will be buying again for sure.